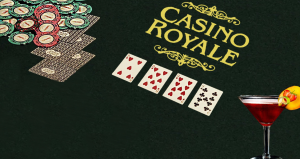 Welcome to 1962, Mr. Bond. We will have your seat at the blackjack table and a martini… shaken, not stirred… ready for you at your leisure.
Time Travel Events presents a 1960's casino night including professional casino games, hors d'oeurves, a martini bar, and a few Bond classes (Click here to see them!). At the end of the night, cash in your chips for raffle tickets and your chance to win special prizes including gift cards, prizes from SPYSCAPE in NYC, and much more!
Casino games provided by a professional casino company with a pit boss and professional casino dealers. Casino games include Blackjack, Roulette, and Craps.
Bartenders will be standing ready to mix your martini. Non-alcoholic drinks also available.
A photographer will be taking the portraits and delivering them via email after the event.
We are now proud to announce that we will be joined by special guest… Bond Girl, Trina Parks! She played "Thumper" in DIAMONDS ARE FOREVER. We have autographed stills of her included in the end-of-the-night raffle baskets!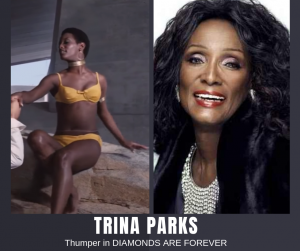 Upon purchase of your ticket, you will mailed your enamel pin and your secret identity (optional to participate).
DATE: November 9, 2019
TIME: 8pm-11:30pm
LOCATION: 6991 Peachtree Industrial Blvd Building 400, Peachtree Corners, GA 30092
Ages 21 and over only
We are asking for this event to be semi-formal. You want to look your Bond/Bond Girl best.
Tickets are $60/each and it includes:
Casino games
Martini bar
Hor D'oeurves
2 classes
High-res digital photo portrait
Unique event enamel pin (this is your ticket into the event)
Your unique secret identity
Are you ready to purchase your ticket? Click here to buy
Would you like more information? You can check out our Facebook events page here.
On-site sales will not be available due to capped attendance.