Marley was dead, to begin with.
So opens one of the most famous ghost stories of all time. And in the bleak midwinter, denizens of the land of the living liked nothing more during the holiday season to light a candle and tell ghost stories.
Tonight, these Ghosts of Christmases Past will walk once more, conjured with Valentine Wolfe's haunted music: for this evening, dark ambient soundscapes consisting of ghostly ethereal vocals and melancholy and mournful looped solo bass. The music will accompany the ghost stories, as spirits called forth by our remembrance. You'll hear echoes of familiar ancient carols while others will be newly composed for the occasion, remnants of a time long past.
So turn the lamps down, light a candle, and lock your doors. There will be time enough for the bright songs of the morning to bring comfort on other Christmas Days. But on this dark eventide, the bumps in the night are not reindeer…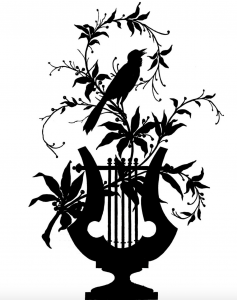 Join us and Valentine Wolfe for an evening unlike any other. We are bringing Twelfth Night back from the Victorian age. Shakespeare won't be here, but Dickens may. Held on January 5, 2019 from 7pm-10pm at the Historic Wynne-Russell House in Lilburn, GA.
Each ticket includes:
– Twelfth Night cake and wassail along with other Hors d'ouerves, wine, and beverages.
– Geek Behind the Lens will be on site to take your portrait.
– Private concert featuring Valentine Wolfe and storyteller
– Any ghosts that might make their presence known
– Twelfth Night festivities
– An honorary pin created just for this event. This pin acts as your ticket. It will be mailed to you within one week after ticket purchase. (Pins expected arrival date is 1st week of November. Pins will be mailed out after this time)
All within an authentic Victorian setting. Victorian wear is recommended but not required. Come as yourself or come as a persona.