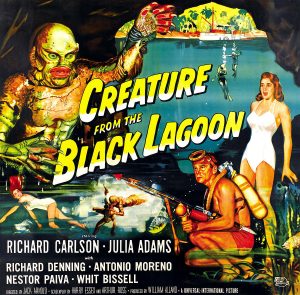 It's time to travel back to 1950. We're skipping the movie theatre and the drive-in. Let's sit under a roof on a blanket, eat some popcorn, and watch Creature from the Black Lagoon (1954) and then House on Haunted Hill (1959). Dress up in your favorite 1950's outfit and come join us on an evening full of food, fun, and a classic horror movie.
Tickets are $25/each and it includes:
Popcorn
Candy
Soft drinks or water
Enamel pin
Photography booths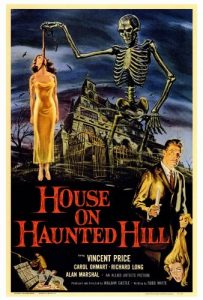 Popcorn and candy you say? Yes! We are providing snacks and drinks the entire evening!
Plus.. we're Time Travel Events, you know we're going to have an enamel pin. They will be given out at the event rather than mailed this time. Please include your mailing address when you purchase a ticket, a postcard will be mailed to you!
A few selfie/photography booths will be available for maximum social media tagging.
When: July 27, 2019
Time: 8pm-11pm
Location: StudioPRIME 3867 Oakcliff Industrial Ct Atlanta, 30340
Ages 12 and up only. We're in a warehouse that has a lot of doo-dads and what-nots.
There are a few surprises up our sleeves, so make sure you keep in touch with us on Facebook, Twitter, or Instagram!
You can't buy your ticket online anymore.. but you can on site!