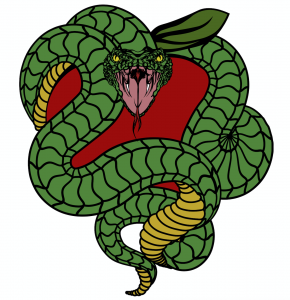 One night, a few months ago, a torch was passed and a deal was struck:
The Goblin Market is coming…
Goblins. The Autumn People. The Outsiders. The Strangers. The Yellow Eyed Kind. Those from the Other Side of the Mirror.
Our Market utilizes a unique system of vending – all of our goods may be purchased with cash, but such extraordinary items require a bit more than money. Be prepared, as our vendors may ask for something extra – a secret, a memory, your voice for an hour. PLEASE PREPARE ACCORDINGLY.
The Goblins are prepared to show you the wonder of The Seven Deadly Sins. Exhibitors will curate their treasures, and some will call out to you… they see your deepest desires. Careful, they may ask for more than just your money…
The embodiment of the Sins will be wandering around, drawing you near, and feeding upon whatever is committed. Their Queen will be in her throne room. You can visit her… but don't turn your back on her.
They know all of your wildest dreams, your darkest desires, and most perverse fantasies – and they have it all for sale.
Due to the nature of this event, attendees must be over the age of 16.
Tickets to The Goblin Market are $15/each. Those who have purchased online before the event receive extra benefits such as a custom enamel pin, a swag bag, and a few extra treats you'll discover along the way. Stay tuned with us via our Facebook event, our email list, or bookmark our website to keep up with the latest updates.
What are you waiting for? Go get your ticket! 
At-the-door tickets will be available (unless sold out).
No one will leave The Goblin Market empty-handed.
Do you want to be an exhibitor/vendor at this show? Go here.