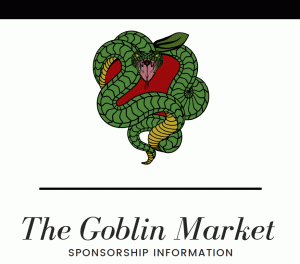 Be the envy of Goblin Market attendees by becoming a sponsor!
Name a goblin, suggest a request, put your name in lights (aka ink on a poster), and much more.
We will conquer two sins at the same time. Pride that you'll feel and the Envy of others.
Download the entire Sponsorship package here: The Goblin Market Sponsorship 2019
The information, application, and payment info are all included in the file above. Any questions? Email us!