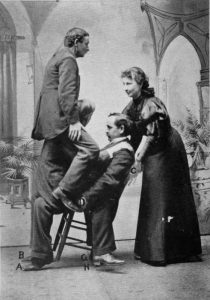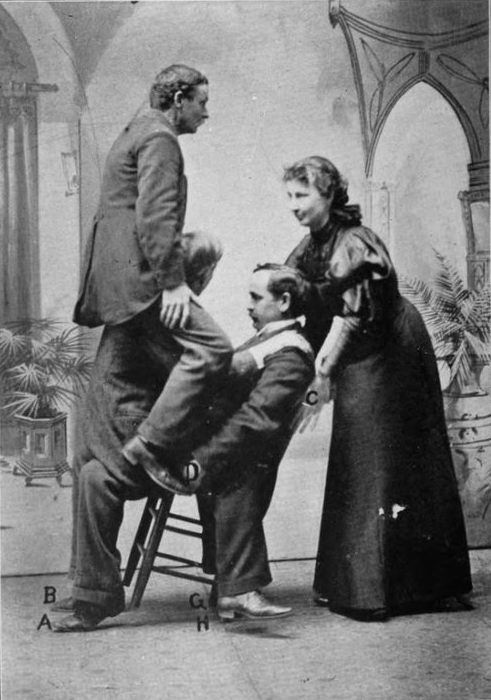 Georgia wasn't a hot bed of spiritualist activity, much like the British were. They did have their performances and lectures (which I'll post another time), but what they did have were the "Georgia Wonders".
While other parts of the nation and a good part of Victorian England had their celebrity mediums, Georgia was cooking their own paranormal celebrities. Entering Lulu Hurst and Annie Abbot (aka Dixie Haygood). There were a few others like them, but Hurst and Abbot were considered the most popular of their day.
Magnets were considered people who had magnetism that allowed them to perform superhuman feats of strength. When in reality they understood physics, forces, and levers. Victorian technological times was rapidly expanding, so having supernatural and technology go hand-in-hand wasn't entirely far fetched. Plus the spiritualist movement and magicians such as Hurst and Abbot didn't condemn Christianity, so it wasn't frowned upon to attend one of these shows.
I'm not going to go into the biography of both of these women, especially when so much is already available online for your reading. If you want to continue learning about them, below are some links that I find useful:
The Victorian Teenage Girl Who Entertained Crowds by Overpowering Men
Annie Abbot "The Little Georgia Magnet" and the True Story of Dixie Haygood
Our Night of Victorian Spiritualism on Oct 20 will focus on the divination and spiritualism in a middle-class home atmosphere.